Epoch Times Sep 1, 2019
Sponsored Content
The journey begins outside of Melbourne in Victoria's most beautiful region. Along the perennial Yarra River lies the Yarra Valley, a province internationally known for its thriving wine industry, something not to be missed. The very climate that produces award-winning grapes also fosters the lush scenery that stretches across much of the area. Take in views of undulated fields of green, manicured vineyards and stunning mountain ranges as we drift along the river's meandering path. Come see for yourself exactly what makes Melbourne's Yarra Valley the perfect setting to experience by hot air balloon.
Go Wild Ballooning has been providing hot air balloon flights in Melbourne, Yarra Valley since 1989. The Yarra Valley's first established ballooning company, the most experienced and professional hot air ballooning company in all of Victoria, you couldn't be in better hands.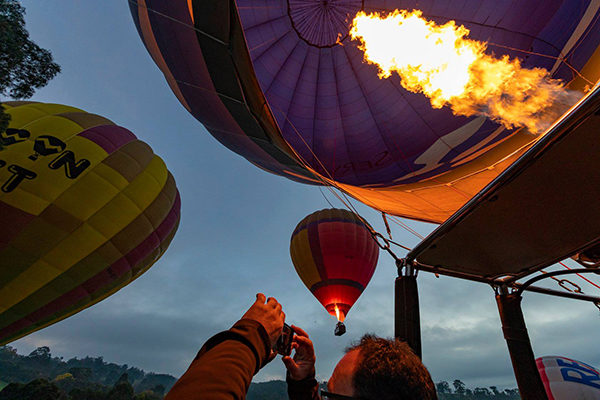 Go Wild Ballooning was established in 1989 by the Fraser brothers who pioneered the first hot air balloon flight in the Yarra Valley from the family vineyard 'Tarraford' located near Yarra Glen. A short 40 minute drive from Melbourne CBD, Yarra Valley hot air balloon rides offer spectacular views of the Yarra River below, mountain ranges, vineyards, the Melbourne CBD skyline and distant views of Port Phillip Bay. Go Wild Ballooning's Sunrise hot air balloon flights can offer these amazing views and more in a tranquil atmosphere, this experience is like no other. Melbourne's Yarra Valley is surrounded by mountain ranges that provide us with cool, stable conditions at dawn, perfect for hot air ballooning. This famous wine region has cemented itself on the world stage as a major tourism destination show casing award winning wines, heritage accommodation, cafe's, restaurants, breweries and distillaries.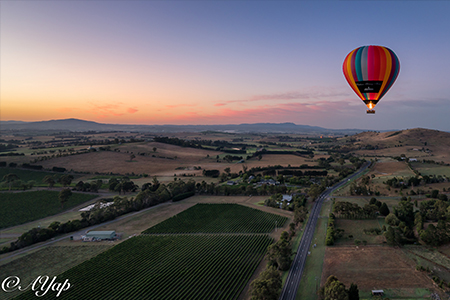 Complimented with the superb local produce and delicacies, the Yarra Valley is also a foodies favourite destination. Go Wild Ballooning's 15 year association with the renowned 5 Star Chateau Yering Historic House Hotel, their meeting point and preferred accommodation & breakfast venue is clear testament to the dedicated service they offer the customers. You deserve the very best.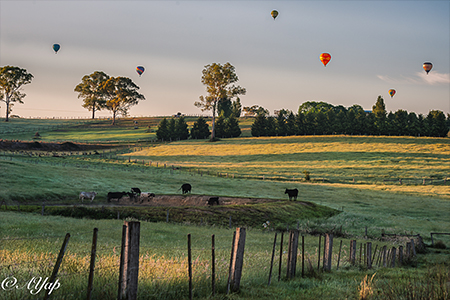 Check out the Gallery and the latest images of Harry & Mia Fraser flying over the summit of Mt Kosciuszko, July 23rd 2018, the highest peak in Australia.
Check out Go Wild Ballooning's flights:
https://www.gowildballooning.com.au/